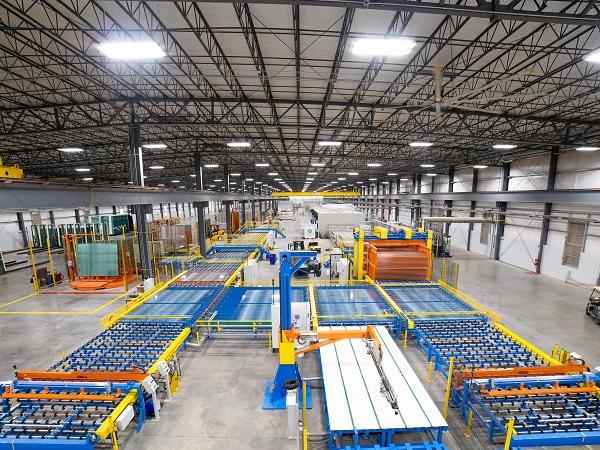 Turnkey Solution for Fortune 500 Coating Supplier's Relocation Project
RTP successfully undertook a comprehensive engineering contract for a renowned global paints, coatings, and specialty materials supplier. The project involved the relocation of a four-unit vacuum metallic coating chamber and ancillary equipment from Ford City to Mt. Zion. Our multidisciplinary expertise ensured a seamless integration and efficient execution throughout the process.
To achieve this, RTP's engineering team designed innovative interface equipment with corner and berthing tables, facilitating a fully integrated process system between coating and deletion lines. By optimizing building design for substation and pump rooms, we enhanced the facility's functionality and efficiency. Moreover, our experts engineered robust foundations for coater chambers and service trench systems, guaranteeing stability and long-term reliability.
One of the standout features of the project was the cutting-edge monorail system developed by RTP. This system, coupled with building modifications, significantly improved overall operations.
During the project, RTP's meticulous electrical and instrumentation design played a pivotal role. We conducted thorough field checkout, documentation, and design for all process and service equipment. This included power distribution, building services, process control wiring, grounding, cable tray, wireways, exposed conduit, and interconnections, ensuring that the additional and modified mechanical equipment worked seamlessly.
Throughout the entire process, from field checkout to demolition and installation engineering services, RTP's comprehensive approach ensured a seamless transition. Our commitment to delivering top-notch engineering solutions and expertise has solidified our position as a trusted partner for major global corporations.
This successful relocation project is a testament to RTP's capability to execute complex assignments with precision and efficiency, further enhancing our reputation as an industry leader in engineering services. Our track record in undertaking such challenging projects highlights our dedication to excellence and our commitment to serving our clients' needs effectively.