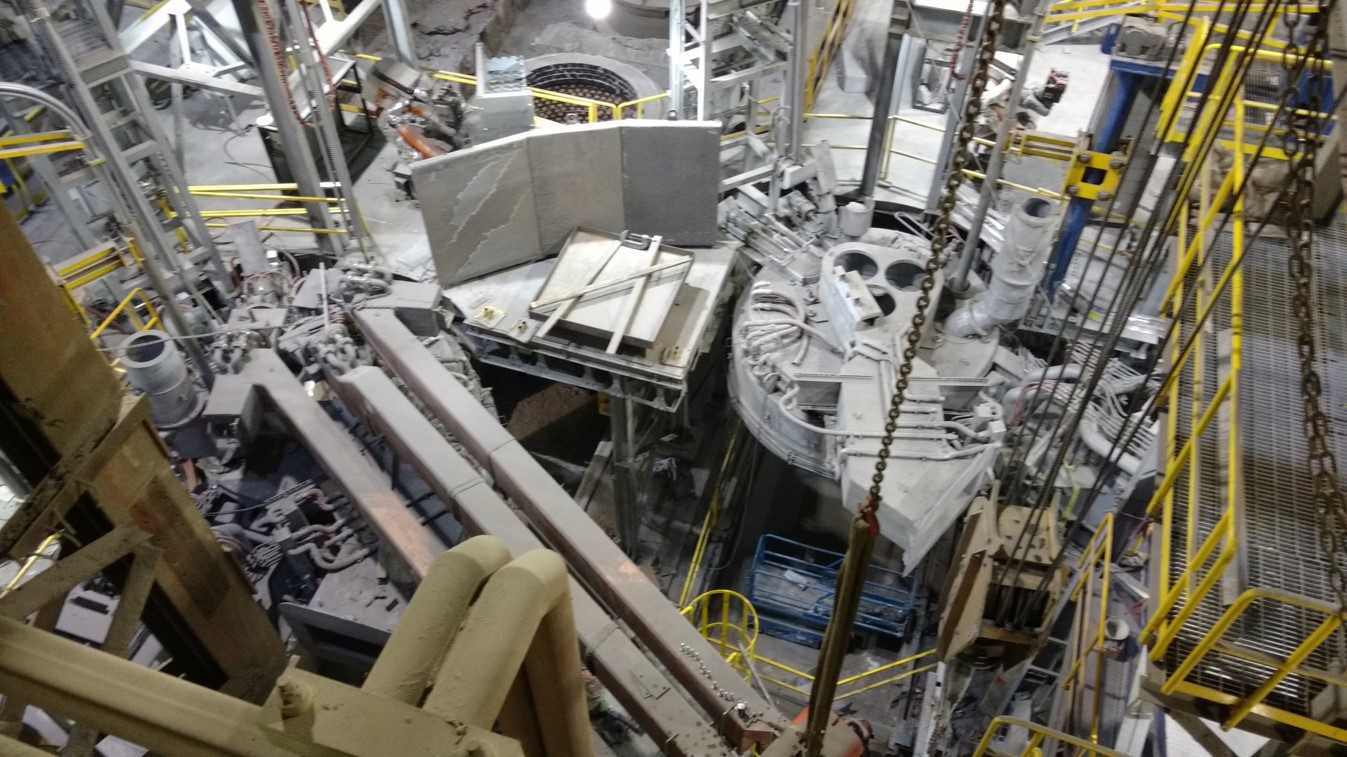 Steel Mill Melt Shop Optimization for Gerdau in Monroe, MI
Gerdau Special Steel Facility in Monroe, MI embarked on an impressive capacity expansion program spanning 24 months. The comprehensive program encompassed the installation of several crucial components to optimize their steel mill melt shop, including a twin station ladle furnace, alloy material handling system, and upgrades to the water treatment plant and argon delivery.
RTP played a pivotal role in this groundbreaking project by providing a wide array of engineering services. We conducted facility planning, ensuring optimal crane clearances, and developing a detailed Molten Metal Path with Cooling Water Emergency Shut-off locations using advanced 3D modeling techniques. Our team also handled structural engineering services, including the design of the LMF Vault Structure and access, as well as the EAF Vault Removable Roof and Tap Hole maintenance platform.
Our Civil/Architectural Engineering Services ensured the successful extension of the LMF Transformer Vault and the development of the two-story LMF Vault Structure with transformer oil containment. Our foundation engineering expertise was applied to the design of two LMF Ladle Transfer Car Tracks, complete with cable drum and ladle car festoon systems.
Our Electrical Engineering Services were instrumental in lighting, weld receptacle, and convenience receptacle drawings for various rooms, as well as the design of the Communications and Data System, featuring fiber optic and Ethernet connections for seamless communication throughout the LMF, EAF, and Material Handling System.
Furthermore, we expertly handled Mechanical Piping and HVAC Engineering Services, ensuring efficient HVAC systems for the LMF Transformer Vault and EAF Transformer Vault, along with interconnecting process piping designs for the LMF, Material Handling System, EAF, and Ladle Pre-heaters.
RTP's contributions significantly enhanced Gerdau's steel production capabilities, revolutionizing their operations and reinforcing their position as an industry leader. Our commitment to innovation and excellence shines through in each aspect of this project, ensuring exceptional results and utmost client satisfaction.