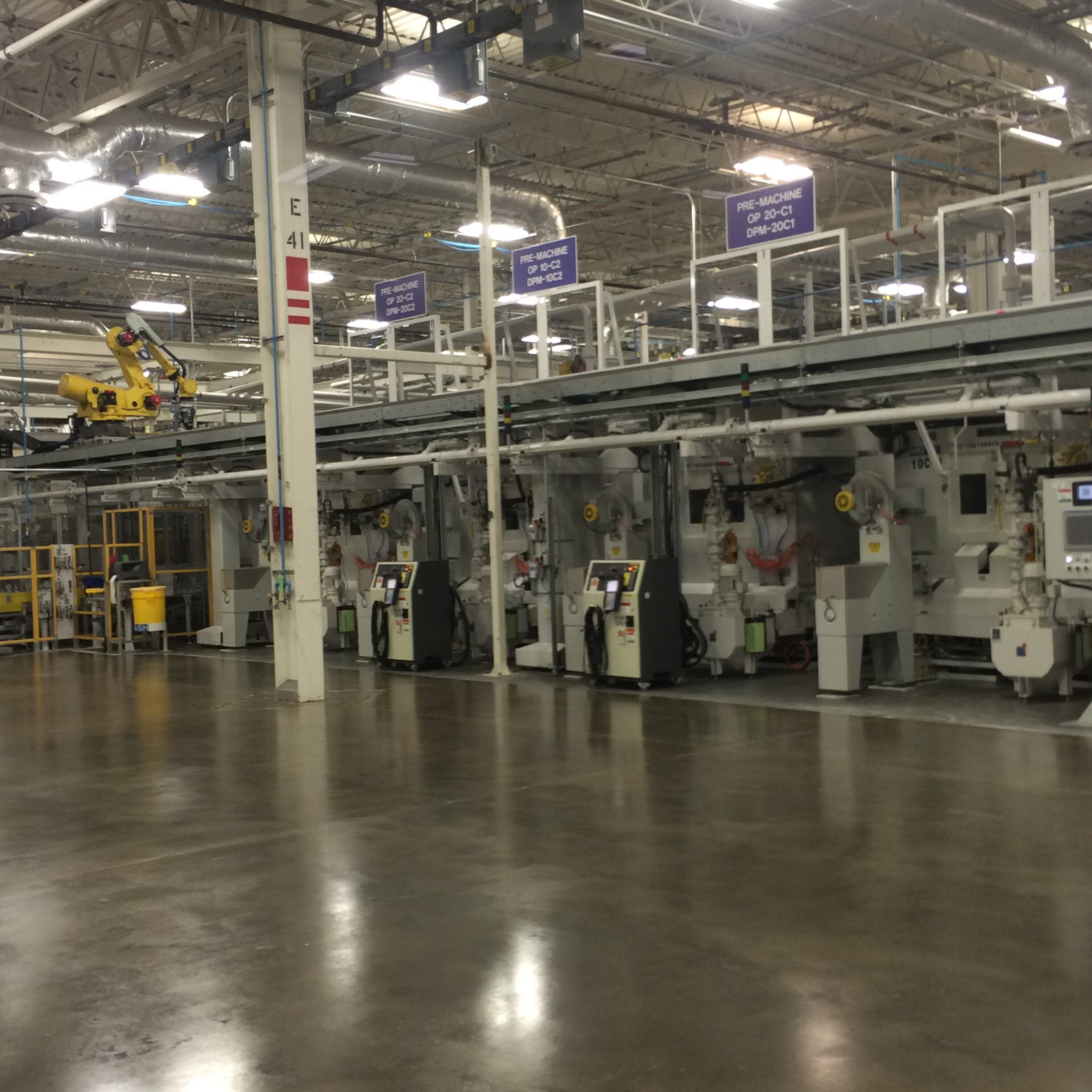 General Motors Powertrain
Design and Construction Engineering for General Motors Casting and Pre-Machining Equipment Facility
RTP played a critical role in the design and construction engineering of a cutting-edge facility for General Motors (GM), dedicated to casting and pre-machining small gas engine blocks. This state-of-the-art facility included a range of equipment, including die cast machines with robotic cells, rotary furnaces with robotic cells, conveyors, and a CNC coolant system. RTP provided plant layout, robotic cell layout, installation scope requirements, drawings, and construction engineering assistance, ensuring the successful implementation of the project.
RTP's actions encompassed several crucial tasks throughout the project. Our team actively participated in developing the Scope of Work for the involved Original Equipment Manufacturers (OEMs), establishing clear guidelines and expectations, and developed multiple concepts for robotic die cast cell arrangements, post-process line layouts, and plant layouts. We delivered comprehensive design drawings for various aspects of the facility, including the process layout of the robotic die cast cell, mechanical, piping, ductwork, and electrical utilities installations.
Throughout the project, RTP collaborated closely with fabricators and installation teams, contributing to the fabrication and installation of overhead casting cranes, fall arrest systems, and other safety features. Our on-site construction assistance engineering during the two-year installation period ensured precise fit and smooth implementation within the facility. Through close collaboration with OEMs, meticulous design, and construction engineering, RTP ensured the seamless integration of various systems, contributing to the overall success of the project.