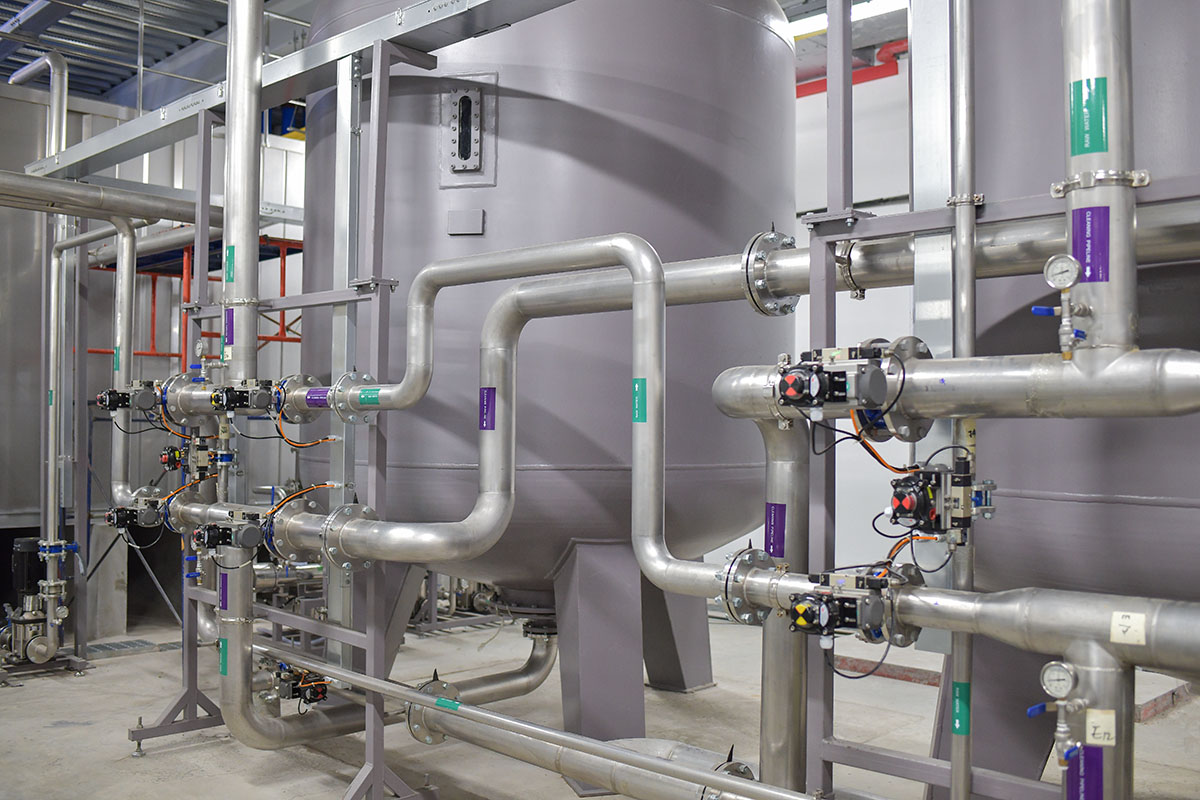 Condensate Line Project for Fayette Thermal in East Millsboro, PA
RTP spearheaded a significant effort focused on revitalizing the Condensate Line, connecting the Fayette Thermal Facility to the SCI Fayette Facility. The existing infrastructure presented challenges, with the pipe becoming misaligned at the expansion joint and bowing outward due to unexpected anomalies. Additionally, some supports had experienced displacement, possibly due to concrete settlement.
In close collaboration with Fayette Thermal, RTP embarked on an in-depth investigation to uncover the root cause of these issues. The key finding was a change in system operations, where upstream equipment meant for continuous condensate flow was temporarily taken out of service. This disruption led to slug flow and thermal shock conditions within the condensate line, causing the observed expansions, contractions, and subsequent failures.
To restore the system to its optimal functionality, RTP devised a comprehensive scope of work, provided contractor recommendations, and designed a cutting-edge pipe restraining jig or guide, meticulously tailored to maintain the alignment of the existing pipe during the installation of the new condensate piping. This innovative solution minimized disruption and expedited the restoration process.
RTP provided on-site supervision during the piping installation, meticulously verifying adherence to recommended procedures. By closely monitoring the project, we aimed to guarantee the successful implementation of the restoration plan, with any deviations promptly addressed and rectified.