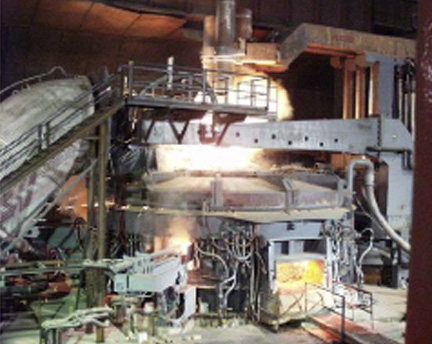 Northwestern Steel and Wire Company
Comprehensive Transformation of Electric Arc Furnace Shop
RTP played a crucial role in the transformation of an existing Electric Arc Furnace (EAF) Shop, implementing a series of significant upgrades and modifications. This comprehensive project involved replacing the existing No. 8 Furnace, introducing hydraulic electrode positioning and bottom tapping capabilities, and implementing a new off-gas duct system and cooling water system modifications. RTP's expertise in various engineering disciplines ensured the successful implementation of these transformative changes.
The project entailed several key elements, including field investigations, layout drawings, dismantling and relocation, foundation and structural design, cooling water system and instrumentation design, process and utility piping design, electrical design and installation, off-gas ductwork analysis and design, and construction assistance.
The implementation of the new furnace with hydraulic electrode positioning, bottom tapping capabilities, and the accompanying modifications to the off-gas duct system and cooling water system resulted in enhanced productivity and operational efficiency.