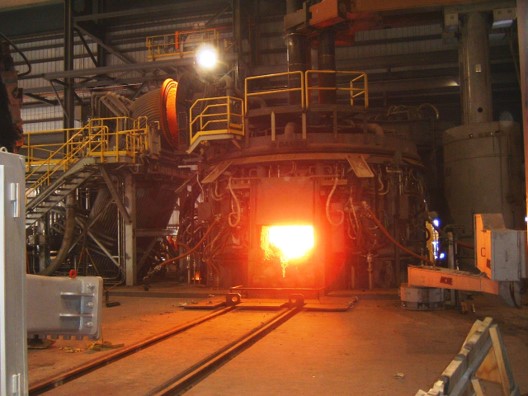 A New Tube Mill Facility for LTV Tubular in Marion, Ohio
RTP designed and executed a New Melt Shop for Gerdau in Jacksonville, Florida. This ambitious project involved the installation of a Steel Making Facility, designed to replace the existing steel making shop at Gerdau AmeriSteel.
The new Electric Arc Furnace Facility was strategically constructed while the existing melt shop remained in operation. After successful commissioning, the old melt shop was gracefully idled, allowing for a seamless transition to the advanced production capabilities of the new Melt Shop, designed for an impressive annual production of 1,045,600 tons.
Key components of the New Melt Shop included:
1. New Electric Arc Furnace: Equipped with a remarkable tap weight capacity of 110 tons and a 20-ton hot heel. The furnace featured cutting-edge technologies, such as EBT, AC power, and a comprehensive injection system for side wall, oxygen, gas, and carbon.
2. New Alloy Additive System: A crucial component to enhance the quality and properties of the steel produced.
3. New Water Treatment Facilities: Ensuring optimal water quality and efficient cooling processes.
4. New Fume Emissions System: Comprising a roof canopy, duct system, drop-out box, quench tower, and a powerful 1,000,000 cfm baghouse to efficiently handle emissions.
RTP's expertise played a pivotal role in this transformative project. Our dedicated team provided comprehensive installation engineering services, conducting meticulous field investigations, and creating detailed general arrangement and layout drawings.