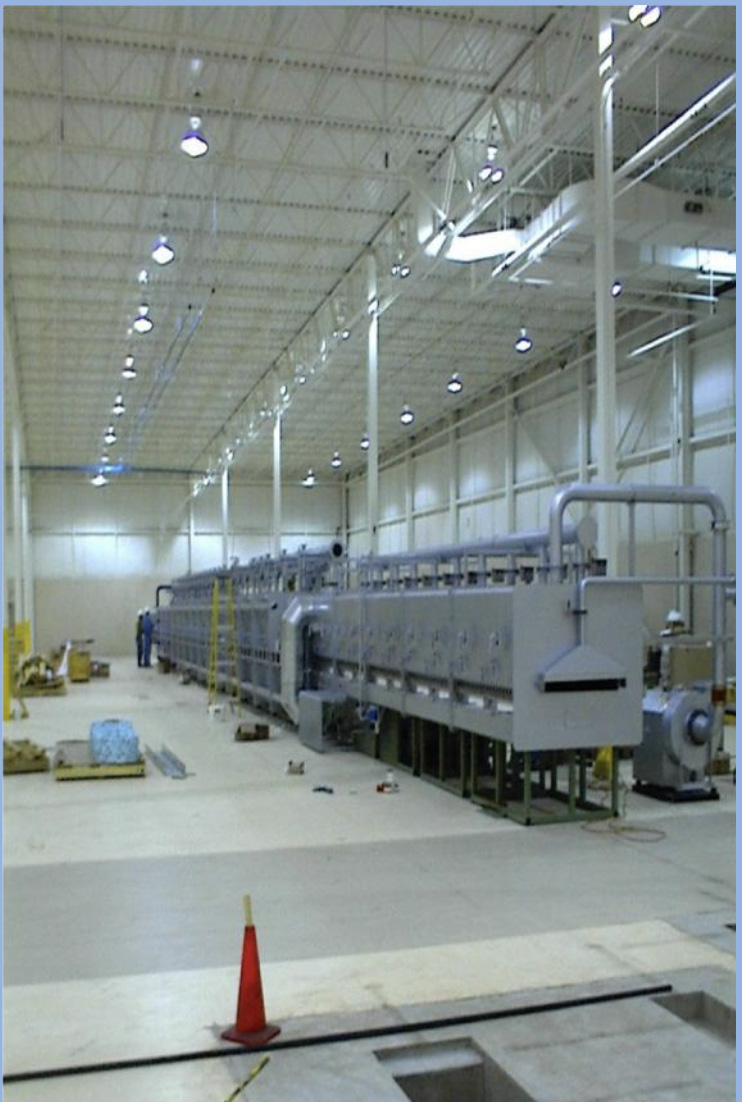 Magnetics Division of Spang & Co
New Ferrite Facility Design to Expand Spang & Co's Ferrite Operation and Enhance Production of Parts
RTP collaborated with the Magnetics Division of Spang & Co in Canton, North Carolina, to design and implement a cutting-edge New Ferrite Facility. This significant project aimed to expand the client's ferrite operation and enhance their production of parts utilized in the electronics industry. The project encompassed technical due diligence, facility installation, and various upgrades to presses, kilns, grinders, electrical systems, and utilities.
Phase I involved providing technical due diligence during the site selection process, examining two facilities, and assisting the client in purchasing the selected facility. In Phase II, RTP managed the installation of the New Ferrite Facility, which included the incorporation of new ferrite presses, kilns, grinders, electrical upgrades, and utility enhancements.
RTP provided a comprehensive range of services to ensure the successful implementation of the New Ferrite Facility. Our team conducted technical due diligence, including environmental Phase I reports and project scope development, to facilitate informed decision-making. We estimated project appropriations, developed project schedules, and obtained necessary environmental air and water permits. RTP meticulously prepared general arrangement and layout drawings, as well as structural steel design and foundation drawings, to optimize the facility's layout and ensure its structural integrity. We also designed process and utility piping systems, electrical systems, and ventilation systems to support the facility's operations. Throughout the project, RTP provided expert project management to ensure smooth coordination and successful execution.
Through our collaborative approach, meticulous engineering, and dedicated project management, RTP successfully designed and implemented the New Ferrite Facility for the Magnetics Division of Spang & Co. The facility's advanced equipment, upgraded systems, and optimized layout have significantly enhanced the client's ferrite production capabilities. This success reinforces RTP's position as a trusted partner for complex engineering projects, delivering innovative solutions and exceptional project management.