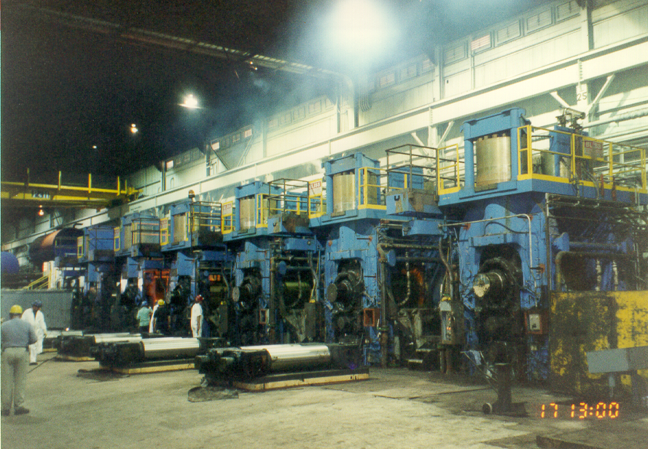 Hot Strip Mill Modernization to Boost Operational Efficiency
At Armco's Mansfield facility, RTP embarked on a transformative journey to modernize their Hot Strip Mill and boost operational efficiency. The comprehensive scope of work included essential modifications to achieve improved strip gage, crown, shape, and additional PIW rolling capabilities.
The project encompassed various key upgrades across the mill. This included introducing table covers from the reversing rougher to the finishing mill, enhancing the descaling system, upgrading roll cooling, and incorporating X-ray profile gage and width gage. The bottom strip runout table cooling was replaced, and Strip Loopers were added for smoother operations.
RTP also redesigned and upgraded the strip cooling water and roll cooling water systems, ensuring optimal performance and improved quality. The roll shop witnessed a significant transformation, with the roll grinder being replaced by a remanufactured grinder to ensure precision and quality control.
Electrical and controls received a major boost with the replacement of CP drives, MG sets, and rototrols for select table and sideguide drives. The implementation of a PLC for mill automation and scheduling further enhanced the mill's operational efficiency.
Throughout the project, RTP extended expert construction assistance, management, and project oversight, ensuring a successful and efficient execution.