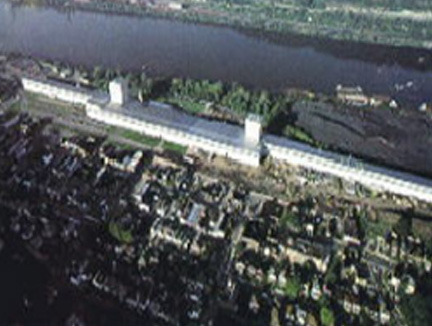 Installation of a State-of-the-Art Hot Dip Galvanizing Line
RTP undertook an impressive project involving the installation of a state-of-the-art 250,000 ton/year Hot Dip Galvanizing Line, expanding the existing 270,000 ton/year facility to meet market demands and enhance production capabilities.
The scope of work encompassed various crucial tasks and components. This included constructing a pre-engineered building to house the new galvanizing line and wastewater treatment facilities. RTP designed and constructed building services and support facilities to ensure smooth operations. The installation of the Hot Dip Galvanizing Line involved integrating essential components such as coil handling equipment, a welder, horizontal looper, continuous annealing furnace, aluminum/zinc pot, air wiping system, cooling tower, skin pass mill, tension leveler, chemical treatment & printer, exit looper, electrostatic oiler, tension reel, and bander.
To optimize operational efficiency, RTP implemented an advanced automated control system. They also established a comprehensive water distribution system, power distribution system, and chemical system to support the galvanizing line's operations. The project included the construction of pulpits, offices, and sanitary stations to create a productive and comfortable working environment.
RTP's expertise spanned across various engineering disciplines, including civil, electrical, mechanical, piping, and instrumentation, to develop a facility installation design. Our team provided design engineering services, including detailed specifications, bid reviews, estimating, and scheduling. Throughout the project, RTP offered comprehensive construction assistance to ensure seamless execution.
The project significantly increased production capacity, advanced galvanizing capabilities, and streamlined operations for our client.