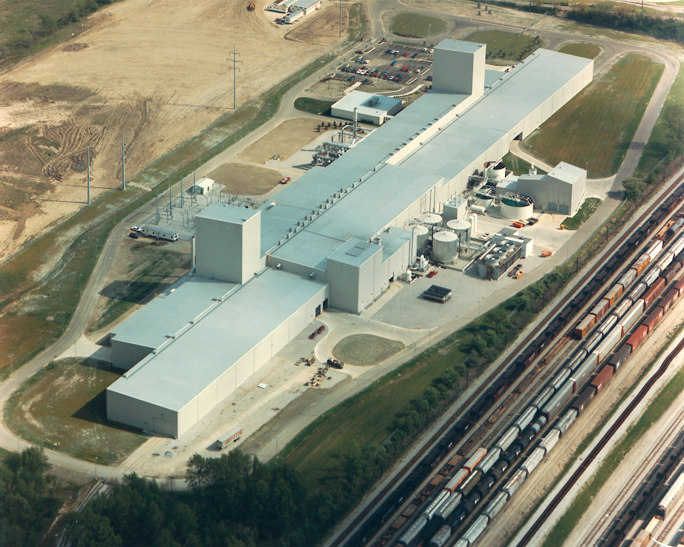 LS-II Electro-Galvanizing Company
Electrolytic Galvanizing & Coating Facility Installation in Columbus, Ohio
In partnership with LS-II Electro-Galvanizing Company, RTP embarked on an ambitious project to establish a 300,000 ton/year continuous Electrolytic Galvanizing & Coating Facility on a Greenfield site in Columbus, Ohio. The scope of work entailed the installation of a comprehensive array of facilities and systems to facilitate seamless steel processing.
The project encompassed numerous critical components, including the construction of a pre-engineered building and a building services & support facility. The heart of the facility was the Continuous Electrolytic Galvanizing & Coating Line, which featured coil handling, entry coil preparation, coil cleaning, vertical looping towers, plating cells & polishers, prime & finish coaters & ovens, and inspection facilities.
RTP's expertise extended to the development of a fully automated control system with three levels of computer control, ensuring efficient and precise operations. Other essential components comprised the Electrolyte Supply System (Chemical Plant), Water Treatment Facility, Cooling Water Distribution System with Cooling Tower, Power Distribution System, and various supporting facilities, including roadways, railway, lab, and administration building.
RTP played a crucial role in the construction engineering and design for the majority of the project. Comprehensive engineering services, such as feasibility studies, permit engineering, project engineering, and design engineering (civil, electrical & piping), were meticulously executed to guarantee seamless project execution.
The successful collaboration between RTP and LS-II Electro-Galvanizing Company has led to the establishment of a state-of-the-art facility, positioned to revolutionize steel production in Columbus, Ohio, and beyond. The Electrolytic Galvanizing & Coating Facility stands as a testament to RTP's engineering prowess and commitment to empowering steel manufacturing with innovative solutions.