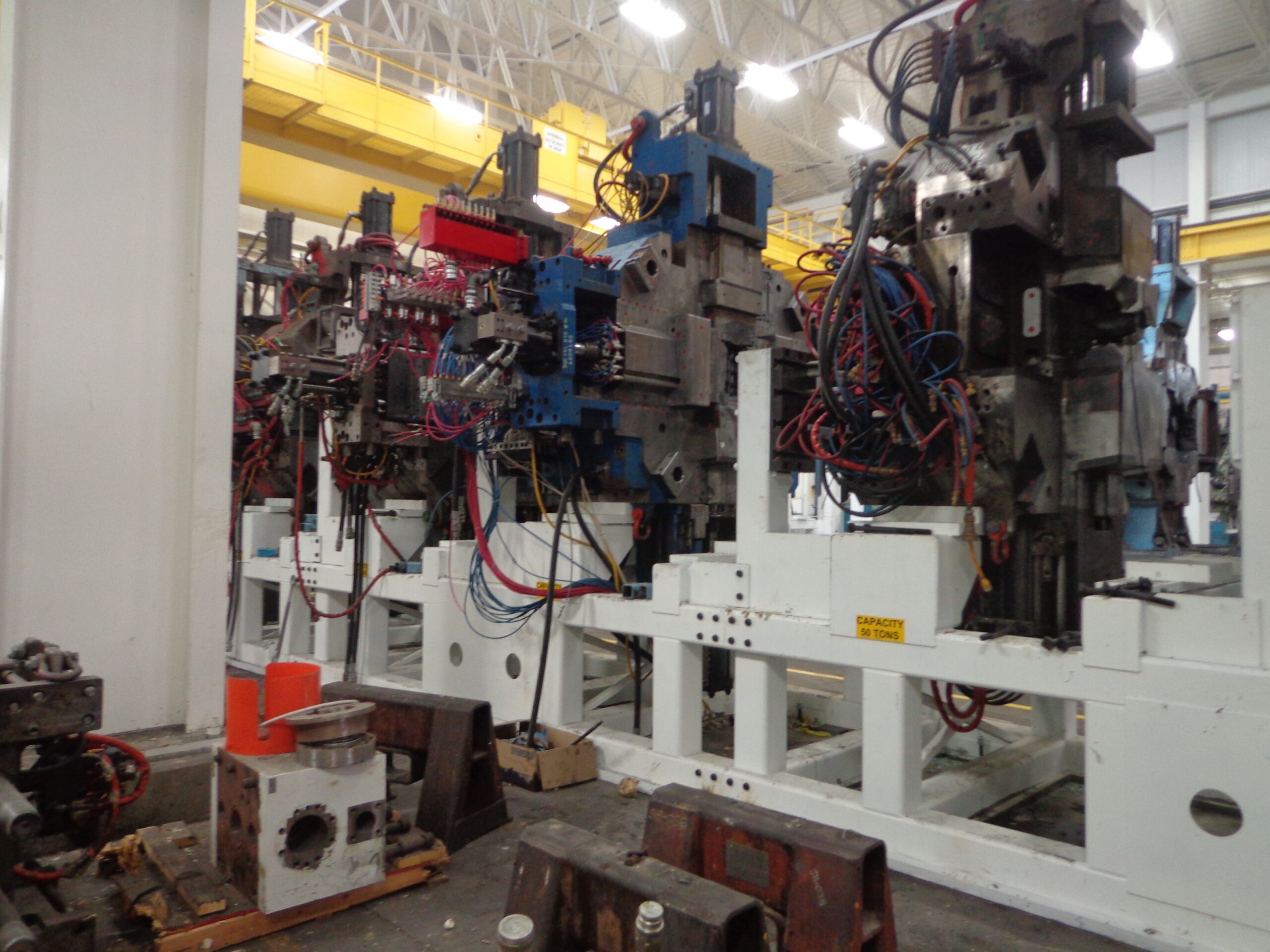 General Motors Powertrain
Optimizing Efficiency and Floor Space for GM's Die Casting Die Storage
RTP played a pivotal role in assisting General Motors (GM) with their die casting die storage project. GM required a solution to store eight different large 50-ton die casting dies in an upright position, optimizing floor space and reducing die changeover time. RTP provided conceptual designs, detailed design, and engineering support for the development of unique die stands that allowed for quick changes and assembly of the dies.
RTP's actions included several key tasks to support the project. We assisted in developing the Scope of Work for OEMs (Original Equipment Manufacturers) and created multiple plant layout concepts for evaluation by GM. Additionally, RTP developed various die stand assembly concepts and prepared detailed specifications and Scope of Requirements for OEMs and the installation contractor.
RTP's engineering team also created structural design drawings for various aspects of the project, including installation layouts in different plant locations, fabrication drawings for modular die storage stands, die preparation stands, die spacers, and quick-access tool storage racks. Our team provided specifications for forged T-bolts and certification of the fabrication process, and provided fabrication drawings for die storage and preparation stands, including those for specific areas like Die Cast North and Die Cast South. RTP also offered design assistance for motorized die transfer systems, including foundations, guide rails, electrical installations, and tool and bolt charts.
To ensure quality and compliance, RTP provided Professional Engineer (PE) certification for all die stands, spacers, and fasteners. We conducted on-site inspections at the fabrication shop to ensure adherence to specifications and provided on-site construction assistance engineering during the installation phase.
The project improved die changeover times and optimized floor space, enhancing GM's production capabilities and efficiency in the die casting process.