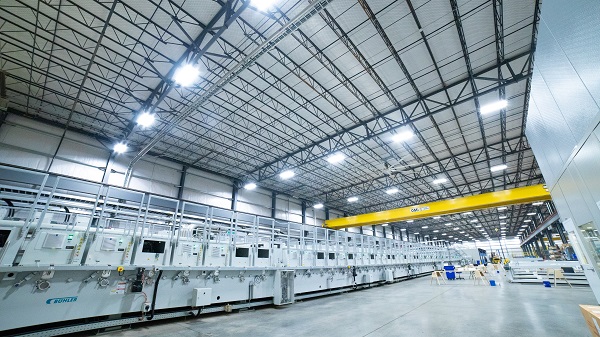 New MSVD Glass Coating Line Installation in Carlisle, Pennsylvania
Working in close collaboration with the client, RTP's dedicated team provided invaluable assistance in integrating process equipment from multiple manufacturers into a seamless continuous line. This involved creating a comprehensive general arrangement of the entire processing line, utilizing mechanical equipment drawings from various manufacturers. Moreover, we ensured the optimal placement of the line within an existing building, guaranteeing efficient material handling and accommodating future growth.
We successfully delivered a range of installation drawings within the client's ambitious schedule. These drawings encompassed electrical and mechanical piping engineering design drawings necessary for the installation of essential process equipment, including the entry loading system, entry washer, vacuum coater, exit washer, and exit unloading system.
Additionally, RTP provided comprehensive electrical and mechanical piping engineering design drawings and PLC programming for vital process support systems. These systems included the chilled water system, cooling tower system, treated water system, non-treated water system, deionized water system, and plant compressed air system. RTP's collaborative approach and unwavering commitment to excellence ensured the successful integration of equipment and support systems, facilitating the client's project goals.