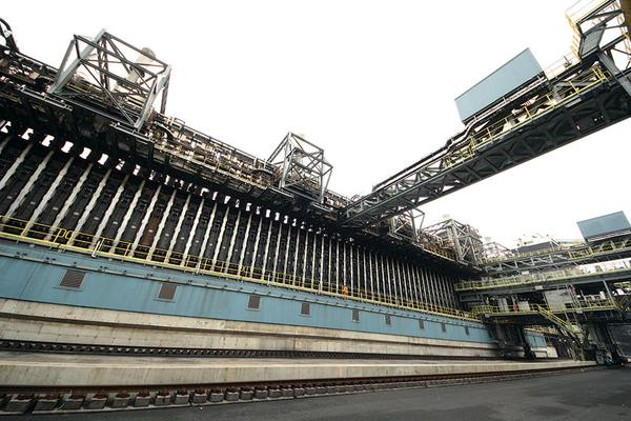 UHDE Corp of America and US Steel
A Transformative Project in Clariton, PA
In collaboration with UHDE Corp of America and US Steel at the Clairton Plant, RTP engineered the transformative "C" Battery project, valued at an impressive $700 Million. This monumental endeavor aimed to enhance the USS - Mon Valley Works, specifically the Clairton Plant, by providing engineering and design services for critical components.
The scope of work encompassed various vital elements, including the design and implementation of Quench Towers, Control Rooms, Locker Rooms, General Rooms, Fire Detection Systems, Communication Systems, and modifications to the existing "B" Battery Oven Quench Locomotive and Coal Charge Car.
RTP's installation engineering services played a pivotal role in the project's success. The team conducted thorough field investigations and expertly managed the project, maintaining a detailed engineering schedule to ensure timely delivery. General Arrangements and Layout Drawings provided an optimized blueprint for the development, while Dismantling and Relocation Drawings and specifications facilitated seamless transitions.
Structural Steel Design Drawings, Architectural Design Drawings, and Process and Utility Piping Design, HVAC Design, and Installation Drawings laid the groundwork for robust infrastructure. The project's electrical aspects were skillfully handled with Electrical Design and Installation Drawings, complemented by Instrumentation Design Drawings and Data Sheets to ensure comprehensive control and monitoring.
RTP's expertise in preparing Installation Specification Packages and providing Construction Assistance ensured efficient implementation. With dedication and precision, RTP's engineering prowess transformed the "C" Battery project into a resounding success.
The project's outstanding achievements were further recognized when it received the prestigious "Industrial Project of the Year" award from The Engineers' Society of Western Pennsylvania. This accolade stands as a testament to the excellence and innovation RTP brought to the steel production industry through its remarkable engineering in the Clairton Plant's "C" Battery Project.