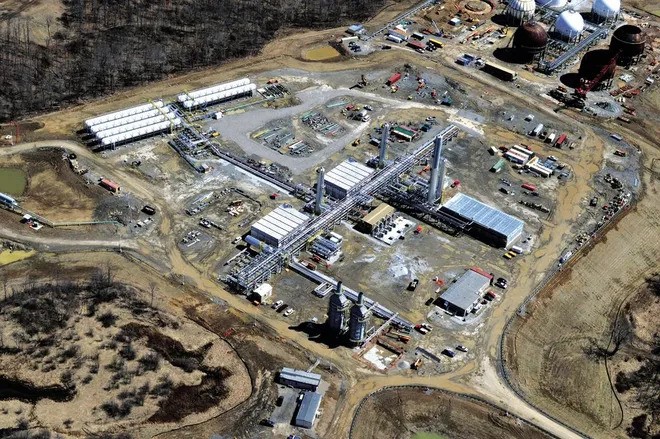 Mark West Energy Partners, LP
The Design and Installation of a Broach Hot Oil Heater System in Jewett, OH for MarkWest Energy Partners
RTP had the privilege of collaborating with MarkWest Energy Partners, LP in Jewett, OH, on a project to design and implement a Broach Hot Oil Heater System. This vital project aimed to fast-track the engineering of the hot oil supply and return piping for a Broach Heater that was in the final stages of erection. RTP's expertise and commitment to delivering on a tight schedule ensured the successful completion of the project.
The project scope involved several crucial components, including reviewing the Broach Convection heater operation, routing the piping to align with existing structures, tying in the new piping with the existing supply and return lines, designing foundations for piping supports in an operating area, and creating structural designs for fixed and sliding pipe supports. Additionally, RTP's services included fast-tracking the engineering process to meet MarkWest Energy Partners' schedule requirements.
RTP provided a comprehensive range of services to facilitate the seamless implementation of the Broach Hot Oil Heater System. Our team conducted field investigations to assess existing conditions and confirm tie-in locations. We obtained safety and operating requirements and performed thermal stress analysis for the supply and return piping. RTP meticulously designed the piping routing, installation drawings, and material specifications for piping, valves, and instrumentation. Our expertise extended to foundation design and installation drawings for pipe supports, as well as structural design and installation drawings for pipe supports. Additionally, RTP prepared equipment specifications for valves and instrumentation and provided on-site construction support services. Our project management expertise ensured efficient fast-tracking of the scope completion, meeting the client's schedule requirements.
Through our streamlined engineering approach, comprehensive services, and commitment to meeting tight deadlines, RTP successfully designed and implemented the Broach Hot Oil Heater System for MarkWest Energy Partners. Our ability to address complex engineering challenges and expedite the project ensured its timely completion. This success reinforces RTP's position as a trusted partner for engineering solutions, delivering exceptional results even under demanding schedules.