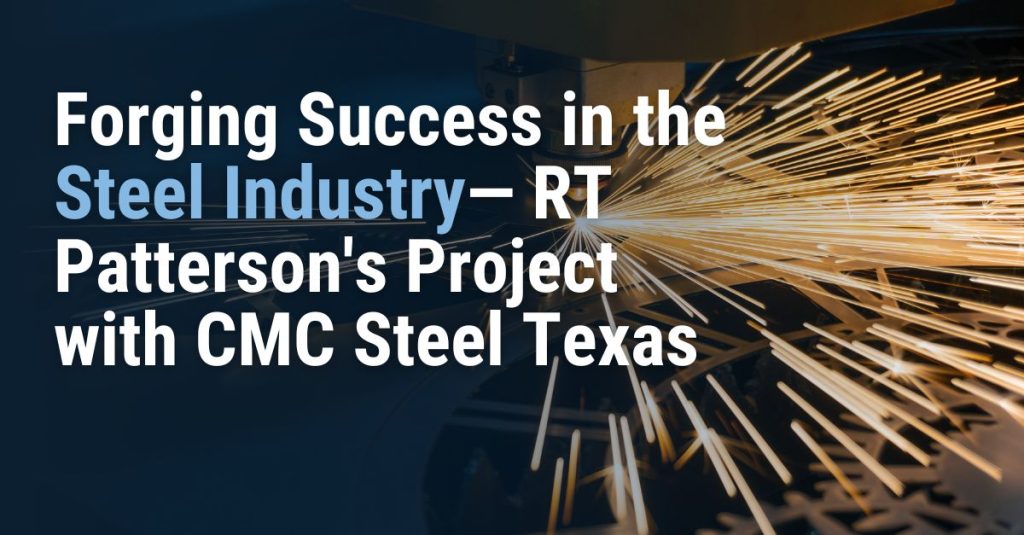 We are excited to share RTP's most recent engineering project at CMC Steel Texas in Seguin, TX. This endeavor involved the replacement of the Electric Arc Furnace, installation of a new cooling system, and various additional components, all within an operating steel facility. Through hard work and consistent dedication by RTP's expert team of engineers, the project was executed flawlessly, exceeding expectations and achieving remarkable results.
Completing the project within a tight 47-day outage, three days ahead of the scheduled 50-day melt shop outage, showcases RTP's efficiency and dedication to delivering on time. The demolition and installation of equipment went seamlessly, setting the stage for a smooth transition to the newly implemented systems.
One of the project's standout achievements was the operation of both the new and modified equipment, which commenced on day 47 and has since continued without a hitch. This seamless integration speaks towards RTP's meticulous planning and execution capabilities, ensuring minimal disruption to CMC Steel's operations.
The resounding success of the project left the customer, CMC Steel, highly satisfied with RTP's engineering capabilities. Their confidence in RTP's ability to execute complex projects and deliver exceptional results further solidifies our position as a trusted partner in the steel industry.
We extend a heartfelt congratulations to the entire RTP team for their exceptional work, unwavering dedication, and successful collaboration throughout the project. This achievement is a testament to their commitment to engineering excellence and their passion for surpassing client expectations.