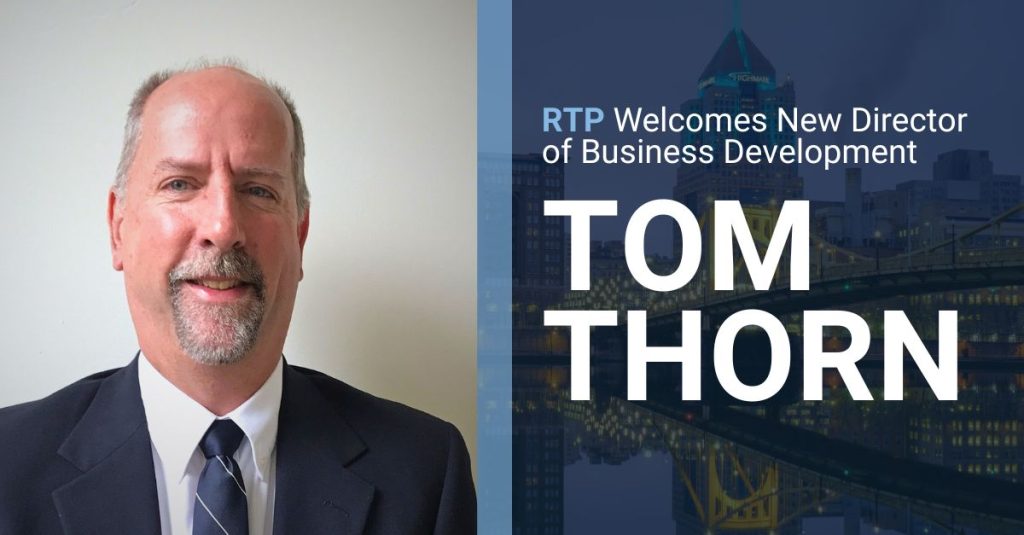 R. T. Patterson warmly welcomes Tom Thorn as the newest member of the team at the head office in Pittsburgh. Joining us as the Director of Business Development, Tom brings a wealth of knowledge and experience to our organization.
Tom's professional journey began as an engineer after graduating from Penn State University with a BS in Petroleum Engineering. Over the years, his passion for the industry and his exceptional leadership skills propelled him into managerial roles, paving the way for his transition into business development.
With his diverse background in engineering and management, Tom possesses a unique perspective that enables him to bridge the gap between technical expertise and strategic growth. His expertise will be instrumental in driving RTP's business development initiatives, fostering strong client relationships, and identifying new opportunities for growth.
We are confident that Tom's dynamic skill set, combined with his dedication and industry acumen, will contribute significantly to our continued success and expansion. His appointment as our Director of Business Development aligns perfectly with RTP's vision to enhance our capabilities, provide innovative solutions, and forge strong partnerships with clients across industries.
Please join us in extending a warm welcome to Tom Thorn. We look forward to the exciting opportunities and achievements that lie ahead as we continue to deliver exceptional engineering solutions under his leadership. If you would like to connect with Tom or learn more about RTP's business development efforts, please feel free to reach out. Together, let's continue to drive the future of engineering excellence.